(FAW) First Aid at Work - 3 days/18 hours
Statutory first aid qualification for higher risk workplaces
Designed to provide essential life saving skills and the treatment of illness and injuries in an urban setting until emergency services arrive
In line with new (October 2013) HSE regulations when based on your individual risk assessment
Highly practical and contextualised for your workplace
Suitable for manufacturing, construction and companies with higher numbers of staff (also suitable for FAW +F)
View details of standard course content here
Free additional AED (defibrillator) training available on request
Please email or phone Andrea on:
07818 258 799
to book a course or visit the booking pages for more information and a price guide.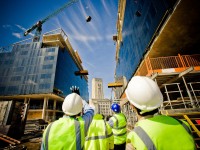 Certification options: Candidates only needing an Emergency First Aid at Work (EFAW) qualification can acquire this by successfully completing just day 1 of the FAW course.
Please note: Due to the nature of the work or location of the workplace the 2 day Remote Outdoor First Aid (OFA) course might be your course of choice to provide staff with the most relevant training and comply with new (October 2013) HSE regulations. Compare content of these courses at a glance here.

Other training you may also need to consider in addition or instead of FAW/EFAW:
Paediatric First Aid for working with infants and children to meet Ofsted and EYFS regulations
Activity/Sport First Aid for coaching professionals and those working in sport settings
About The Qualification


(Opens up a PDF) Make a Group Booking Make an Individual Booking
The courses below are open for those needing individual spaces rather than a group course. Please contact Andrea by phone 07818 258 799 or email to enquire about availability and cost if not stated - thank you.
You can view the full course calender here: First Aid Training plus course calendar
Open Course Dates in 2017